Interview Skills
Interview Skills and Techniques
If you have recently been made redundant or are in a period of unemployment, it is vital that when you arrive at an interview you are confident that your interview skills will show your prospective new employer that you are the right person for the role.
As the working environment changes with people living longer, computerisation, technological advancements and the emergence of new economical powers; the competition for employment will also mount. Perhaps you have already witnessed this yourself.
How are you going to face the challenges when an employer has the choice of many applicants chasing the same role?
There are many techniques you can use that will significantly increase your chances of success (including a Virtual Job Interview).
At The Personal Development Cafe you can learn the basics, find out what you need to improve, watch free interview skills videos, hear what employers are looking for and source specific related topics such as answers for technical skills interviews.
Take your time to explore our interview skills section to find the answers.
Interview skills & techniques                          Sample interview questions
Interview skills videos                                      Virtual job interview
Would you like further information on effective interview techniques or presentation?
Essential Interview Skills & Advice
Before The Interview
Well done! You have completed an application form or sent off your CV and been invited to win your dream job. This is when the work really starts and you can get ahead of your rivals. Keep a copy of the application form and take as much time as you can to remember as much information as possible. If you can answer simple questions without hesitation, not only it will calm your nerves, but also show that you are confident and know your facts.
Pick out the clothes you are going to wear to attend your interview and make sure they are appropriate, clean and neatly ironed.  Shoes should always be clean and polished.
During The Interview
You have arrived at your interview. Now is the time to use your interview skills.
There are some things that you have to take into consideration. Are you going to be interviewed by one person or a panel? Is the interviewer from the office / section where you will be working or someone from the Human Resources department?
It is said that someone forms an impression of you within the first 20 seconds, so make sure you create a positive impression immediately. Be confident, remain positive and speak as clearly as possible. Try and stay calm – be yourself and create a relaxed atmosphere that will put you and the interviewer at ease.
Most people wait to be invited before sitting down; it is just good manners. However use your initiative if you are not asked, pause then take a seat when appropriate and of course you will create a good impression by sitting up straight and not slouching.
If you are being interviewed by more than one person, address whoever is asking the question then share your attention with the others. Take your cue from the interviewer. Do not stare or exclude any member of the panel from the process. You can find some excellent tips on body language on this site.
When you answer questions, try not to ramble on. Be concise and give relevant examples to support your answer. Listen carefully to the question and if you don't understand – ask. It is better to ask rather than give the wrong answer to a question. If you don't know say 'I don't know' and ask for a further explanation. Remember that listening skills are very important. Listening carefully to questions will often give you clues to the answer.
Good you are doing well and have created a great impression. Remember to keep it that way. Avoid being over-confident and trying to outsmart your interviewer. You may think you know more than they do – but they could be your potential boss and find this intimidating.
As the interview comes to its end, you will usually get the opportunity to ask questions. This is the time to ask the questions you have prepared. Make sure they are relevant, avoid sensitive subjects, do not ask too many and if possible leave personal questions out unless necessary. In order to improve your interview skills we have provided the top 10 interview questions, some popular interview questions and several difficult interview questions for you to consider.
After The Interview
Congratulations, you have completed the interview. So what should you do now?
The first thing we would suggest is to remain calm and thank the interviewer(s) for their time. Although you have just been interviewed, make sure that they have all your current details so that they can contact you to tell you the good news.
Ask who is the relevant person that will contact you or you should contact to find out the result of the interview. This may be the same person you can approach for any feedback regarding your interview. Regardless of the outcome, it is always good to get feedback.
Finally, remember to maintain a professional attitude even after you have left the interview location. Although you may think nobody is watching you – you can never be sure.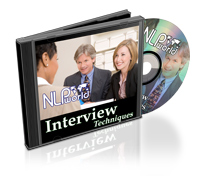 Maybe you would like to add a comment or to share your knowledge and experiences with others by posting an article? Perhaps you have specific interview questions that you would like answered. Then use our comment form below and once reviewed and approved we will post it.